Our Above All estimators can use infra-red thermography to find the sources of heat loss and inadequate insulation in your home. We prefer to perform this inspection during the winter, when there is a significant difference between indoor and outdoor temperatures. You'd be surprised what an infra-red inspection can reveal! We'll find hot and cold spots throughout your home, inside and out, that you are likely unaware of.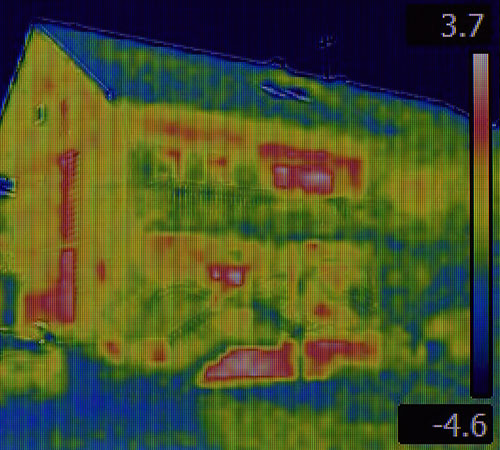 Infrared thermography is the only diagnostic technology that lets you instantly visualize and verify thermal performance, and Above All is all over it!
Our pros will then produce an annotated report and use the information from this report to help you make an educated decision about your home insulation. If you're concerned about energy loss, air leaks, or quality assurance, a comprehensive infra-red and building diagnostics inspection will help to create your insulation plan and put your mind at ease.